About GiftieGiftie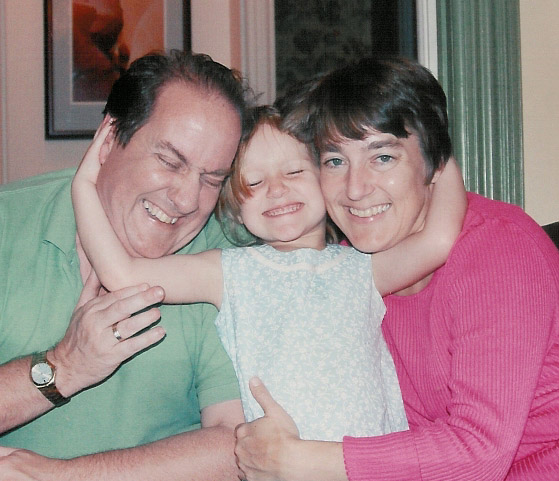 Giftie Giftie is run by a husband-and-wife team, Jack and Maureen. That's us in the picture on the right -- along with our daughter Annie, who's nine this year.
We run the site out of our house in California, as a hobby. In our real lives, Jack is a database specialist who runs his own consulting company, and Maureen is a UI designer and usability specialist at a software company.
So why'd we do it? Well, we have an extended family, and the hassle of the holidays just wore us down every year. We got tired of repeatedly pestering people about what they wanted, getting vague answers ("Oh, anything would be lovely"), and ultimately just taking a shot in the dark and hoping nobody else got the same thing.
At some point, it dawned on us that it's hard enough to come up with a gift list for yourself, let alone for everyone on your holiday list. If everyone just put 30 minutes into coming up with a list of things *they* wanted, it'd an enormous amount of pressure off the holidays.
So we created our own family gift group. We used Yahoo! groups at first, and kept talking about how we *wished* it would work. Eventually, those conversations grew into Giftie Giftie.
In the meantime, a lot of other wish list list sites have sprung up, but we like ours. We like to think that it's more fun and personal than most of the other sites, and more focused on families and sharing gift ideas, rather than just publishing a list of things you want.
We love to hear from our users, and are always looking for ways to improve the site -- some of our best features have come from user suggestions. Please
let us know
if you have any thoughts about the site, or ideas for making it better.
Happy holidays!